Please check out our Specialty Store just launched with AAFES (
www.aafes.com
) You will now be able to find all these GREAT sauces at a discounted price!
About AAFES:
The Army and Air Force Exchange Service (AAFES) - now in its second century of service - remains committed to its dual mission of providing products and services to military families worldwide and generating earnings to supplement military morale, welfare and recreation (MWR) programs. In addition to strengthening troops' quality of life, AAFES saves authorized shoppers money with an average overall savings of 20 percent compared to the competition. Customers can enjoy exchange benefits in many ways, with the greatest value being AAFES pledge "We Go Where You Go" Through the All Services Exchange Catalog and Online Store, AAFES extends its commitment to serving those that serve the country to all branches of service. Service men and women around the world are able to shop online and through catalogs and experience the same great value and service they would if they were shopping in the local AAFES store.
So if you are someone you know is active or retired miltary just have them log into
AAFES
and enter "Hot Sauce" or "BBQ" in their Search box! That's where you'll find us and the great sauces we have here on TooDarnHot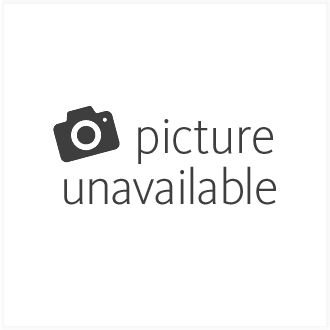 Since launching TooDarnHot.com we have been asked about shipping TO or FOR Military Families. Here are few things to remember to help make it run smooth:
APO & FPO Addresses
Having trouble entering an APO or FPO address? Following these steps should help:
Use your full name. The mail must be addressed to someone specific. Include the unit and APO/FPO (Air/Army Post Office or Fleet Post Office) address with the nine-digit ZIP Code? (if one is assigned), and complete phone number.

Example:
SSGT Hal a Peno
(Any Other Identifying information)
Unit 2050 Box 4190
APO AP 96278-2050
United States
Phone 011555666677
City field: Enter "APO" or "FPO."

State/Province/Region field:
1. Enter "AE" in the if the recipient is stationed in Europe, Canada, Africa, or the Middle East.
2. Enter "AA" if the recipient is stationed in the Americas.
3. Enter "AP" if the recipient is stationed in Asia or the Pacific.

Country field: Always select "United States" from the drop-down menu regardless of where the recipient is stationed.
Following these steps will ensure that you're charged the correct shipping amount and that your order will be delivered in a timely fashion. All shipments to APO/FPO addresses are sent via U.S. Priority or Global Express for International orders. We estimate 5 to 10 business days for delivery once the order has been shipped; however, some destinations may take up to 21 days depending on homeland security, postal miss-routings etc...If you can ship to a USA address via UPS, this will save a lot of transit time and can be tracked!
As Always if you need any help please
email
us we will be glad to help!